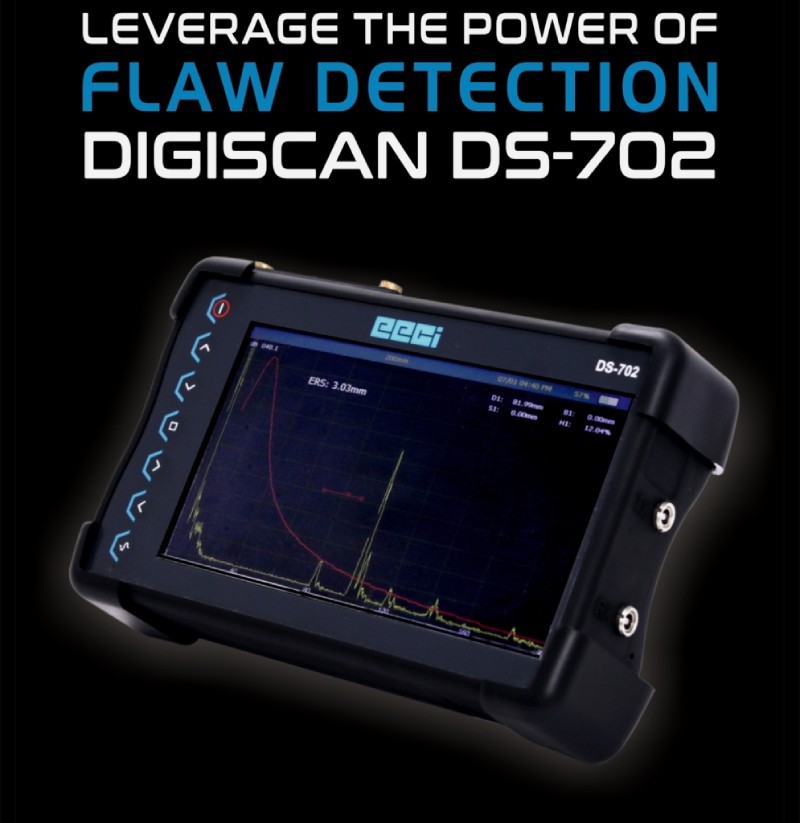 The DIGISCAN DS702 is a powerful, reliable and state-of-the-art universal Flaw Detector. It's ergonomical and rugged IP65 design makes it ideal for everyday applications in the toughest field environments, as well as lab applications for dependable inspection results. The DS702 is feature packed for all your inspection demands and conveniences, with no compromise on performance and quality.
Features such as DAC, TCG, Universal DGS, FlexiDGS, AWS, video recording along with square & spike pulser, high PRF, variable pulser voltage and a 120dB gain, ensure adherence to various international testing standards.
The DS702 was designed keeping in mind the ultrasonic ndt demands of industries such as Aerospace, Automotive, Nuclear, Defence, Steel manufacturing, Oil and Gas, Power/Energy, Railways, Heavy engineering, Forging, Castings, Composites and Research Applications.